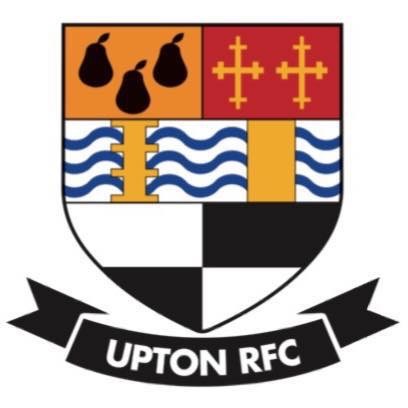 Hope you are all well. At least the weather has been kind to us in lockdown.
I wanted to give you all an update on where we are as a club.
No one knows what will happen with rugby in the community as of this moment. There is an element of restrictions regarding individual training being lifted but we at Upton have no plans to open the club house for such reasons at present.
Regardless of when we return, we do need to start thinking about the future of the club from different perspectives
What do we need to do for a normal restart of playing in September?
What do we need to do to plan for a different type of rugby season?
How to carefully manage our finances following reduced & unpredictable future income?
With these perspectives in mind we have managed to secure some significant funding from local government, Sport England and the North Midlands RFU. This funding has been sourced to primarily safe guard the financial position of the club having lost significant revenue streams over the summer, but to also cover maintenance and improvements of the club in preparation for when we return to playing some sort of Rugby. The first thing that has been happening is a £3900 ground works project looking at treating the main pitches to improve their condition post the winter flooding we experienced. The club is also having a slight clean during lock down by an individual cleaner. It is imperative that anyone with keys does not enter the club at present without first contacting me.
When we know more about a return to rugby the committee will look at how this other funding may be best used to move the club forward. However we welcome any suggestions and more importantly help.
With all this in mind we are looking for individuals who are willing to work as part of a CRISIS RECOVERY TEAM.  How this team will look and work is still open ended but the primary aim will be to work together to get the club ready for a return to action both from a playing (senior and junior perspective) and club house perspective. We would imagine a small group of people who could be able to devote some time to regular update/action meetings (even remotely if needed), who would also be responsible to keep the full committee fully informed.
If you are willing to be part of this team or have any ideas on what we should be looking to do please contact the Chairman Rob Heeley either by email rob_heeley@yahoo.co.uk or by phone 07980255783 or via any of the social media accounts we use as a club.
Mid-June should see the clubs Annual General Meeting. I attended a virtual webinar on Thursday 14th May ran by the RFU legal department on the holding of AGMs and based on our rules as an Industrial and Provident Society regulated by the FCA we have until 30th September to hold our AGM. Therefore we are holding fire on our AGM until we have more clarification on whether this can be held as normal in the Rugby club later in the summer.
Regards and stay safe
Rob Heeley
Upton RFC Chairman